Snowboarding in New York City!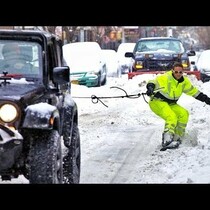 Posted February 17th, 2014 @ 8:27am
Love this!
New York got a bunch of snow over the weekend. And a guy named Casey Neistat took the opportunity to film himself snowboarding through the streets while a friend towed him behind a Jeep....this looks like fun!