It's Alive!! It's Alive!!!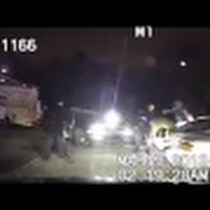 Posted March 21st, 2013 @ 8:22am
Oh my...you have to watch this video!
The man told the officers that he'd hit a deer earlier in the night . . . and that it was in the trunk of his car, so he could take it home and EAT it....but when the officers went to open the trunk....guess what happened???