Kimmel: The Most Shocking Thing Your Kids Don't Know About You?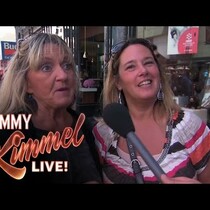 Posted May 9th, 2014 @ 7:15am
Jimmy Kimmel did something different this week for mothers day...he went out onto Hollywood Blvd and asked moms to tell them one shocking thing about them that their kids didn't know.
And surprisingly....mom's talked!